PRINCESS RING FOR DAUGHTER

More than just a purity ring - Daughter's "Rite of Passage" to becoming a Woman of God

(For a GIFT for your SON ... click here)

"He will turn the hearts of the fathers to their children, and the hearts of the children to their fathers…." (Malachi 4:6)

The symbolism of the Princess Ring includes Love (the heart), Beauty (the princess crown), and Purity (the cross). The ring is Sterling Silver (.925) and has 3 words engraved in Celtic writing: Love, Beauty (on back of the ring), and Purity.

The Story behind the Princess Ring

The idea for the Princess Ring was inspired by a famous ring with Celtic tradition called a "Claddagh Ring." This Irish ring traces its roots from the 15th century to a fishing village called "Claddagh." Although history cannot agree on the exact story behind the origin of the Claddagh ring, some of the possible stories have become legendary.

One account is of a prince who fell in love with a common maiden. Because this beautiful maiden did not have royal lineage, the King feared the young lady was being taken advantage of by the prince and that he really didn't love her. So the King refused to bless the marriage.

To prove his love for the maiden, the prince designed a ring with symbols representing love, friendship, and loyalty. The King was so moved by his son's demonstrated love that he finally blessed the marriage and the young maiden became a princess.

This story and the symbols of the Claddagh Ring inspired the Princess Ring

Every "common maiden" is a princess, because she is a daughter of God our Father and the sister of Christ our King. We desire that all young ladies be recognized, called out, and honored for their rightful heritage in God's royal family. This is an important step in a daughter's "Rite of Passage" into becoming a woman of God.

The ring comes with a card that includes words of blessing and challenge for your daughter and the Symbolism of the ring. Click here to read more.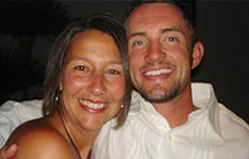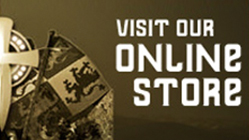 Princess Ring

for Daughter

Only $46.95